Este año el XXIII Congreso de la Asociación Europea de Elasmobranquios (European Elasmobranch Association Meeting) se llevó a cabo en la Universidad de la Calabria, Italia, del 16 al 18 de octubre, en el que participaron investigadores de Europa y de otras partes del mundo que se dedican al estudio y conservación de tiburones, rayas y quimeras.
Con más de 200 participantes y 5 presentaciones magistrales, el evento reunió a expertos que presentaron posters y contribuciones orales en los temas de fisiología y biología de elasmobranquios, ecología, movimientos y alimentación, elasmobranquios como bioindicadores, conservación y comunicación.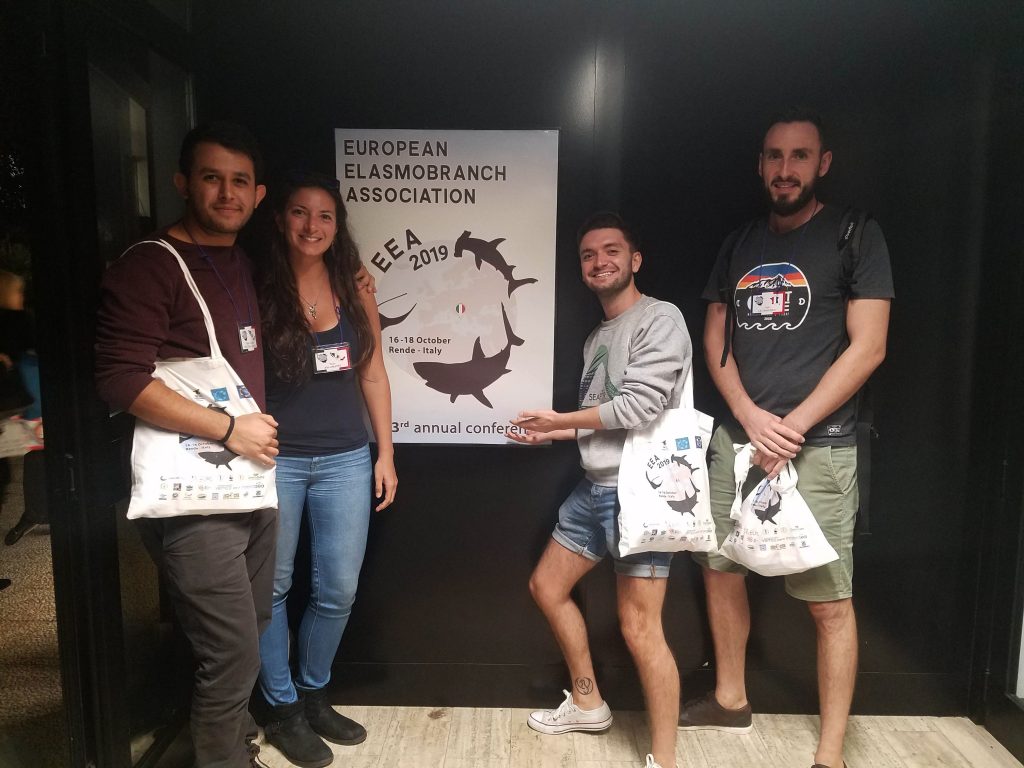 En esta ocasión, tres estudiantes de Pelagios Kakunjá participaron con las siguientes ponencias orales:
Tania Pelamatti, estudiante de doctorado, presentó: "First determination of organochlorine pollutants (OCs) in oceanic manta rays, Mobula birostris", con resultados de su trabajo de campo realizado en Bahía Banderas y en el Archipiélago de Revillagigedo, bajo la asesoría del Dr. Mauricio Hoyos, y en colaboración con Proyecto Manta Pacific Mexico y la Universidad de Wisconsin Superior.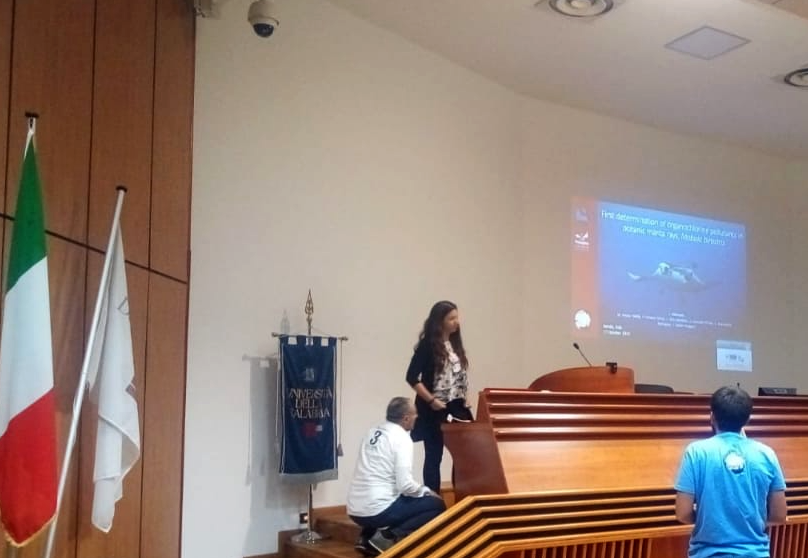 Francisco Mascareño Suárez, egresado de licenciatura, presentó: "Shark species inventory in Cabo San Lucas, Mexico, using a touristic platform as methodology", en el que presentó los principales resultados de su tesis realizada bajo la dirección del Dr. James Ketchum y en colaboración con Cabo Shark Dive.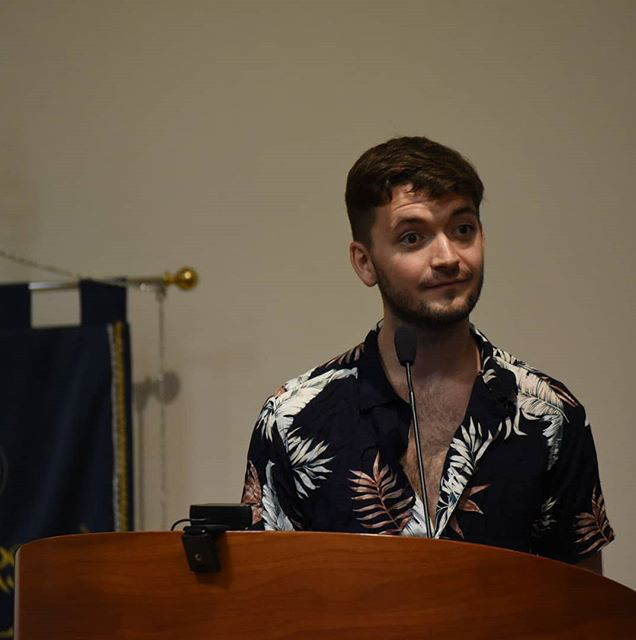 Edgar Becerril García, estudiante de doctorado, presentó: "The occurrence of white sharks during the ecotourism season in Guadalupe Island: general observations related to environmental factors", con los resultados de su tesis de licenciatura que realizó bajo la dirección del Dr. Mauricio Hoyos con el fin de obtener información básica sobre la biología del tiburón blanco.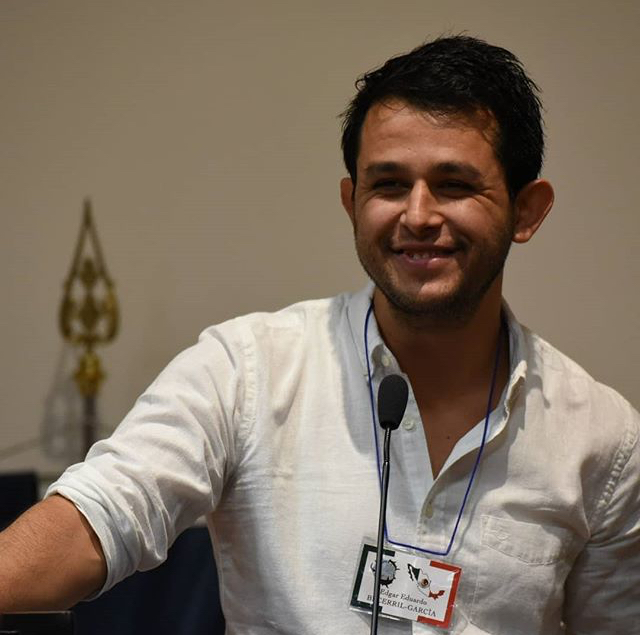 ==> CONSULTA aquí el LIBRO de resúmenes del Congreso <==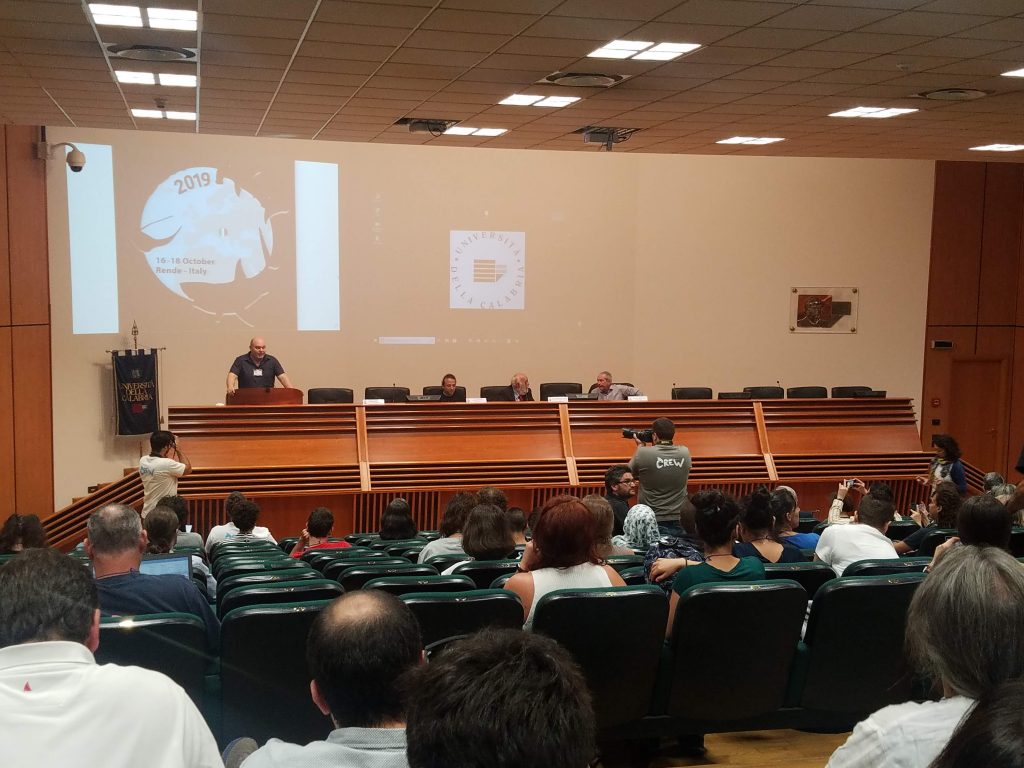 * Con información y fotografías de Tania Pelamatti y Edgar Becerril. Fotografías adicionales: https://www.instagram.com/eea_2019/